Product Description
ARD Pneumatic rubber fender ( Used for security protection of yokohama type boat rubber fender ) uses compressed-air as medium to absorb the energy from impact. The sides of ships are softer when berthing, so the result of collision-avoiding is achieved.
Advantages of ARD boat rubber fender:
*Absorb more energy,less reverse impact on the ships
*More flexible ,easy installation
*Long term service life
*Not being bent out of shape under pressure
*Good air tightness,safety and reliability
*High shock absorption,low counterforce and enhance port ability
*Produce according to ISO17357:2002 completely
*Many different sizes and shape available
*Pass CCS,DNV,ABS
*Durable, practical and economical
*Good quality have been checked by many buyers
*Optional tire and chain,can provide chain with hot galvanizing or stainless steel(304,312,316)
*Optional end fittings for the better suitable of applications

Application of ARD boat rubber fender:
ARD pneumatic rubber fender has widespread application as following:
ship to ship,ship to wharf,
oil tankers, container vessels
luxury yachts, ocean platforms
larges shipyards
Fender system
military ports ,warship
larger under water foundations of bridges, etc.
Production process of ARD boat rubber fender
Accessories
Notes about ARD boat rubber fender
*Frequently check whether the fender body si damaged and whether the pressure is normal,and the valve core must be replaced every six moths
*The steel wire should wrap the rubber pipe,when trying steel wire to pneumatic rubber fender in case the fender is stabbed
*The surface or subject next to the pneumatic rubber fender can't be hard and sharp-pointed in case the pneumatic rubber fender is stabbed
*The accessories and jip's nuts can't be loose when testing the internal pressure
*The rope net should be reliable,the steel wire used for hanging metal parts and the hook link can't be tied in disorder.
Storage of ARD boat rubber fender
*When not using for a long time,wash the surface of the fender,dry up and fill in sufficient right amount of compressed air to lay them in a cool.dry and well-ventilated place.
*The storage place of pneumatic rubber fender should be far away from hear source
*Try to keep fender away from acid,alkali,grease and organic solvents
*When not applying the fenders,the pneumatic rubber fender can't be piled up and heavy items can't be piled on the fender
Technical parameters of ARD boat rubber fender:
Advantages
1)Imported main material, guarantee quality of raw material
Natural rubber:RSS3(Hongmanli),imported from Thailand
Nylon cord:100% raw silk,from CHINA PINGMEI SHENMA GROUP
2)Stringent,special and advanced manufacturing technique
3)The full set of manufacturing equipments experimenting and testing equipments for semi--finished and finished products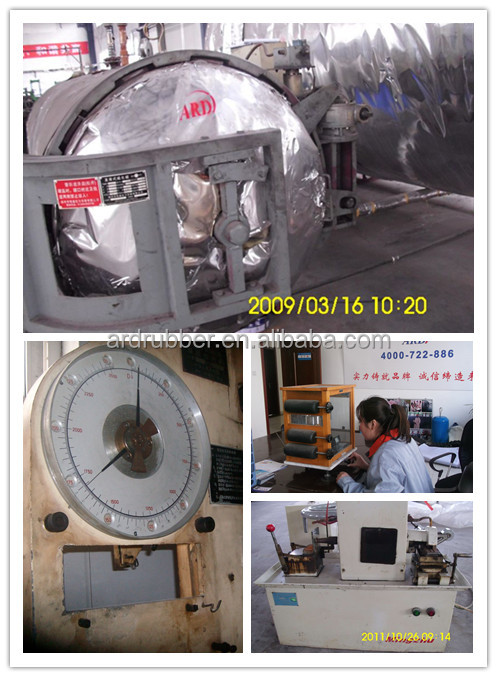 4)With long service life and high performance
5)Perfect after-sale service: 4000-722-886
Free customer service,can provide comprehensive technical support and fast and considerate service
6)Solemn promise:
*Warranty period:24 months
*Guiding repaired for free,
*24 hours online service
Various sizes of ARD boat rubber fender
Company Information
Qingdao Aorunda Rubber Industry Co., Ltd---The leading and professional manufacturer for marine equipments and other rubber products in China.
ARD RUBBER Advantages
Our company specialized in rubber field for 16 years, with NO. 1 quality, competitive price and the first-class service.
We passed ISO9001: 2008, CCS, ABS, DNV, CCC certifications.
24 hours online, Effective and timely reply!
Welcome to Qingdao ARD RUBBER, purchase more assured products.
Qingdao ARD RUBBER, your best choice!