Sports entertainment 3D space ring rides, amusement equipment human gyroscope rides hot sale
1.Brief introduction of 3D space ring rides:
sports entertainment 3D space ring rides also called amusement human gyroscope rides, it is a popular rides inspired by the astronaut training equipment, to let players experience different 360 degree, thrilling and challengable.
2.Specification of 3D space ring rides:
| | | | | | | |
| --- | --- | --- | --- | --- | --- | --- |
| Product type | Seats | Power | Speed | Color | Size | MOQ |
| Human gyroscope | 2 seats | 3 kw | 8-10rpm | Various | L3.2*W1.9*H2.85m | 1 set |
| Human gyroscope | 4 seats | 3.5kw | 8-10rpm | Various | L3.2*W1.9*H2.85m | 1 set |
| Human gyroscope | 6 seats | 4kw | 8-10rpm | Various | L3.5*W1.9WH3.2m | 1 set |
3.More pictures about 3D space ring rides: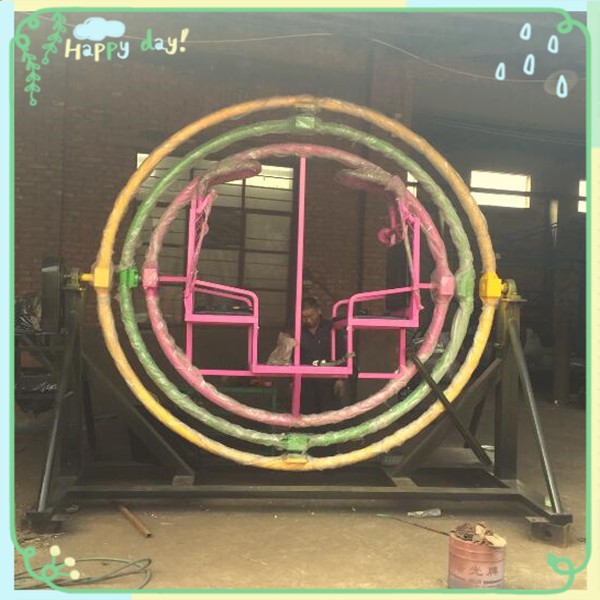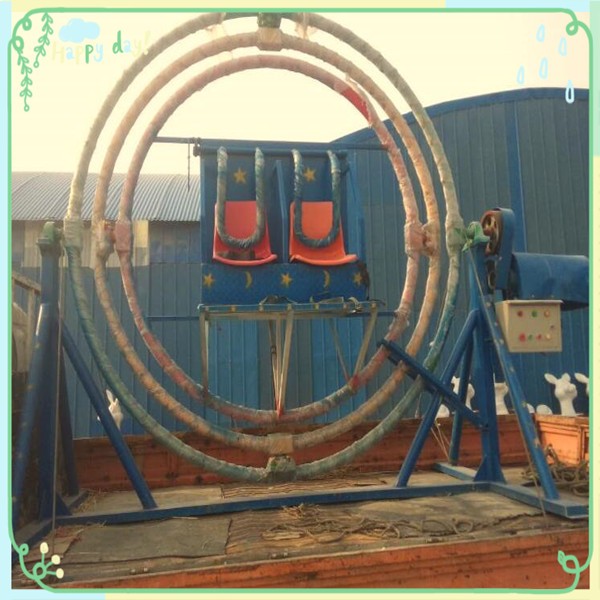 Our Services
3.Advantages and strengths of 3D space ring rides in Lurky:
1.Direct manufacturer;
2.Leading exporter;
3.Excellent engineers, technicians and workers;
4.Provide customized design;
5.And our factory have the imported material from the developed country;
6.Sincere attitude;
7.Super quality with competitive price;
8.Fine workmanship;
9.Deliver on time;
10.Convenience of installation and service
5.Packaging and delivery:
Packaging:3D space ring rides would be processed to be rustproof and moisture proof before delivery.The small parts are packed into wooden box; the big parts are wrapped by plastic sheeting.
Delivery:3D space ring rides will be delivered in 20 workdays form the date of receiving the order.
Company Information
Zhengzhou Lurky amusement equipment is a professional manufacturer of various models amusement rides, we have the traditional rides carousel merry go round, pirate ship rides, bumper car rides, disco tagada rides, flying chair rides, and the kids rides coffee cup rides, animal rides, electric train rides, human gyroscope rides, mini ferris wheel etc, also the thrilling rides big pendulum rides, space travel rides, ferris ring car rides and others, all rides promise high quality with our good sales service, to provide enjoyable rides for players and profitable business for rides owners.
FAQ
1.Q:does the human gyroscope rides seats can be made face-to-face model?
A.Yes of course, for the seats, can be made face-to-face or back-to-back according to your requirements.
2.Q:does the ring colors can be customized?
A:yes. for the three rings, we always design each ring with different colors, of course the color can be made for your needs.
If you have any question about the 3D space ring rides, please do not hesitate to contact us,we are looking forward to your requests.
Mobile:0086-15736756202 Skype:hnzzlurky
Website-http://www.parkamusementrides.com
Website-http://www.amusementkiddierides.com