Concentrated Neutral Cellulase Liquid for Biofinishing
·
PRODUCT INTRODUCTION

Mega L-1008 is a concentrated neutral liquid cellulase which can effectively be used for biopolishing of cellulase composed garments. It is a new generation of enzymes to replace traditionally used acid cellulase enzymes. Our unique neutral cellulase allows for maximum fabric garment processing flexibility.
·
SPECIFICATION

Appearance : Light to medium amber color, slightly viscous liquid

Enzyme Type : Cellulase

CAS No. : 9012-54-8

IUB-No : EC 3.2.1.4
·
PRODUCT APPLICATION

Mega L-1008 is a concentrated neutral liquid cellulase which provides additional benefits over traditionally used acidic cellulase. Benefits include: No pH adjustment necessary which saves time and cost of pH adjustment chemicals. The flexibility of combined finishing and dyeing process in one bath further reduces time and increases production.

While decreasing the amount of pilling and smoothing the fabric surface, L-1008 cellulase increases color retention while decreasing fabric loss.
·
APPLICATION PARAMETERS

pH Temp Dosage

5.0~7.0 50°C~55°C TBD

Final conditions will vary according to fabric type, conditions, as well as customer style preference.
·
DOSAGE RECOMMENDATIONS

It is recommended that optimal dosage be defined by experimenting to obtain the desired effects. Customer's desired effects varies by company so our listed dosage should be used as reference only.
·
COMPATIBILITY

Non Ionic wetting agents, non-ionic surfactants, dispersants, buffering salts, and pumice stones is compatible with Mega L-1008, but positive testing is recommended prior to all formulations and applications.

Contact of Mega L-1008 with ferric ions should be avoided.
·
INACTIVATION

Inactivation must be carried out after treatment. Either alkaline rinse by raising pH to > 10 for 10 minutes or the use of bleaching agents will terminate the enzyme reaction.
·
PACKAGING

Mega L-1008 is available in standard packing of 200 Kg drums. Packing as desired by customers can be arranged.
·
STORAGE

Mega L-1008 is recommended to store at 24°C (750°F) or below with optimum temperature at 15°C. Products stored in sealed container at recommended level will maintain 90% activity for at least 6 months. Prolonged storage at temperatures above 30°C should be avoided.
·
SAFETY AND HANDLING

Mega L-1008 is an enzyme, an active protein and should be handled accordingly. Avoid aerosol and dust formation and direct contact with skin.

Advantages

1)be concentrate and provides maximum formulation flexibility to formulators

2)permanently improves the resistance to pilling resulting in cleaner, brighter, smoother fabrics

with greater drape ability

3)can also be used for stone washing of denim.

4) can be combined with other enzyme or dyeing processes of material.

5)Eco-friendly and Bio-degradable.
Packaging & Shipping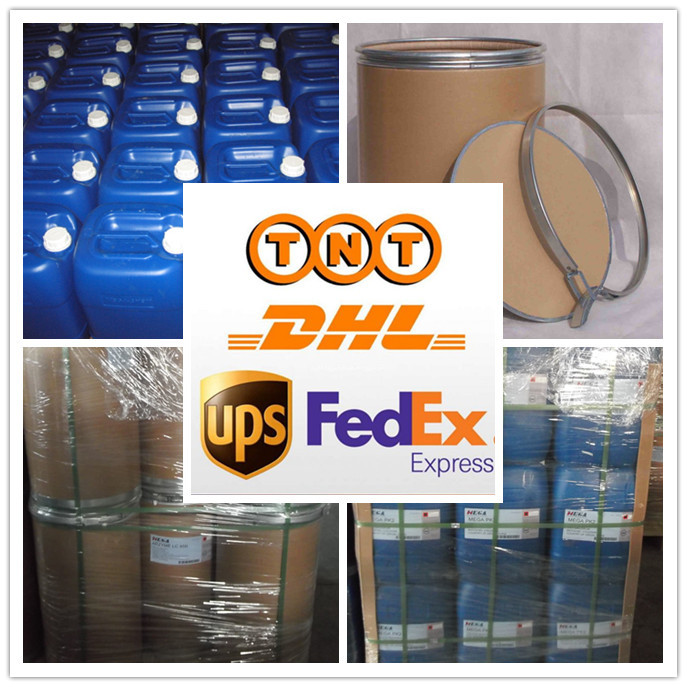 Our Service
(1) Personal tailor according to the customer style preference
(2) Send the free samples to our customers
(3) Perfect after-sale service(including feedback, reformular suggestions)
(4) Reply within duty hours as soon as possible
About us
(1)Incorporated in 2004, Peli Bio-Chem Technology (Shanghai) Co.,Ltd. is a wholly foreign owned company in China and a subsidiary of Mega Pacific Technology USA. Over the years, Peli Bio-Chem Technology has developed into one of the leading global supplier of concentrated industrial enzymes from China. We currently have production sites and R&D teams located in Shanghai and Guangzhou China.
Pelibio's expertise in industrial enzyme applications and rapid production positions us to offer our global partners comprehensive and effective solutions with faster lab to market timelines.

(2)You can also find us at China Interdye in Shanghai World Expo Exhibition&Convention Center every year. For the update news, you can get access to our Wechat: pelibiotech_nature.
If you have any questions, please feel free to contact us!