Beauty personal care rf ipl elight machine/elight hair removal machine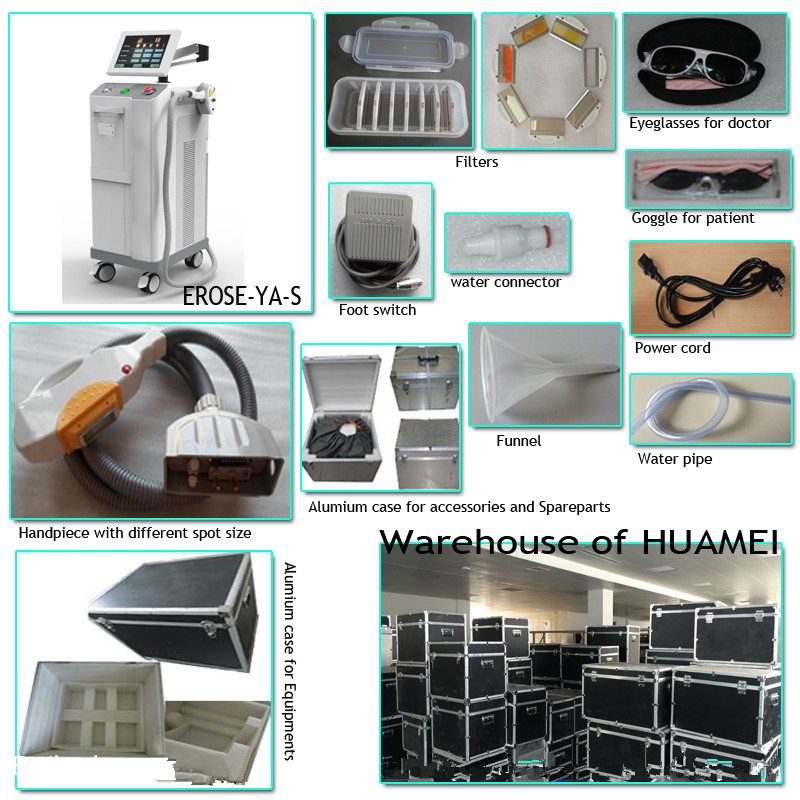 Theory:
It combines three advanced technologies: Bipolar Radio Frequency + IPL +Skin Contact Cooling.
When the three are united in one treatment, wonderful treatment experience and result can be expected. The energy of Radio Frequency can reach the middle and deep layer of the skin and heat up tissue, thus, lower energy is applied during the IPL treatment. Uncomfortable feeling during the IPL treatment will be decreased significantly and better result can be expected. In addition, cooling system involved in E-light can also ease the uncomfortable feeling.
The absorbing of the energy of radio frequency is not concerned with melanin. So, the E-Light treatment can get good result on the soft or thin hair so as to decrease the risk caused by traditional IPL treatment.

What kinds of people are suitable for Elight treatments?
*. People who want younger look.
*. People who want to beauty their face contour.
*. People who do not want to receive plastic surgery.
*. People who want to improve their appearance.
*. People who want to further satisfy their proper-pride.
*. People who want to make themselves more confident.
*. People who want to tighten their flabby skin and improve their face contour through non-operation and non-invasive way.
Is it painful during Elight treatments?
The energy for most of treatments is between level 2 to 3, and the epidermis is cool, therefore, it is not painful at all.
Parameters:
| | |
| --- | --- |
| Light source | Intense pulsed Light |
| Spectrum range | 420/530/560/590/640/690/750~1200nm |
| IPL energy density | 10-50J/cm2 |
| Pulse method | Intense pulsed technology (adjustable) |
| Pulse sequence | 1-5pulse |
| Pulse intermission | 5-60ms |
| Pulse width | 2-15ms |
| Repeat frequence | 0.3-1Hz |
| Deliver system | Sapphire Coupling |
| E-light Spot size | 12*30mm2 |
| Option | 12*45mm2, 8*40mm2 |
| IPL Spot size | 8*40mm2 |
| Option | 15*50mm2, 15*35mm2 |
| RF output level | 8 |
| RF energy level | 0-100 |
| Cooling temperature | -4~4°c |
| Operation Interface | 8.4 and 10.1 inch touch screen |
| | |
| | |
Interface
Basic parts
Company Information
SHANDONG HUAMEI TECHNOLOGY CO.,LTD.!
Shandong Huamei Technology Co.,ltd (Shorted as Huamei) located in the beautifuly International capital of Kite-Weifang city of China. Huamei is a professional high-tech company specialized in the development, production, sales and service of E-light, IPL, Diode laser, CO2 fractional laser, Microdermabrassion, Q-switch Nd Yag laser, RF and Cavitation medical equipments in China.
Our quality products also are hot selling items both at home and abroad. We enjoy sound reputation of high-tech beauty equipments as IPL skin rejuvenation system, Q-switch Nd Yag laser, RF device, RF& IPL system and cavitation system etc. Our products are widely used at the department of beauty salon and dermatology hospital and medical insitute. Our products are certified by CE1023, ISO13485, SFDA, etc.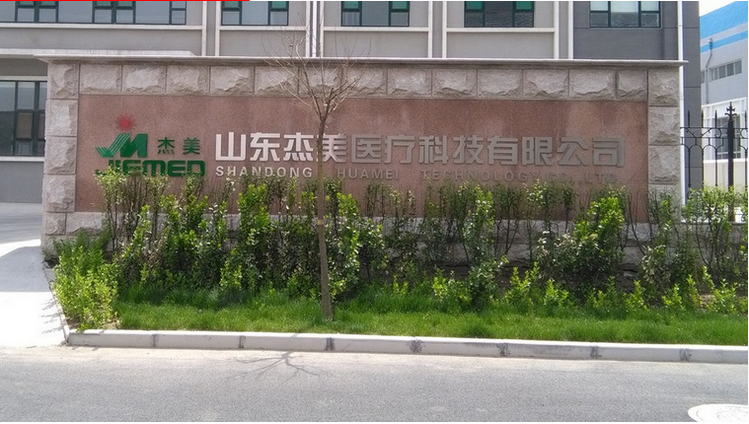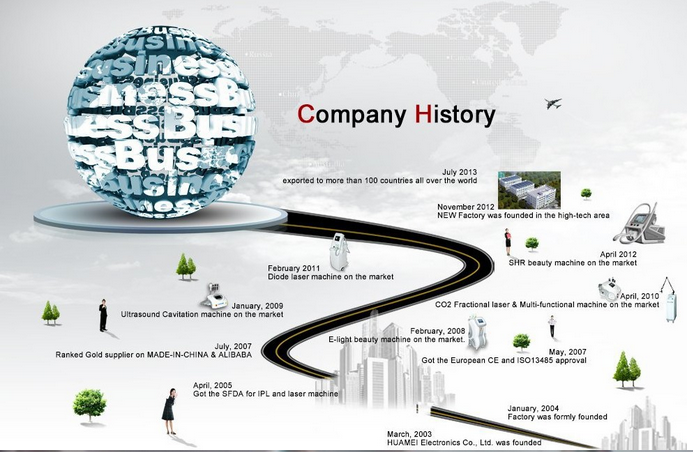 Certifications
Packaging & Shipping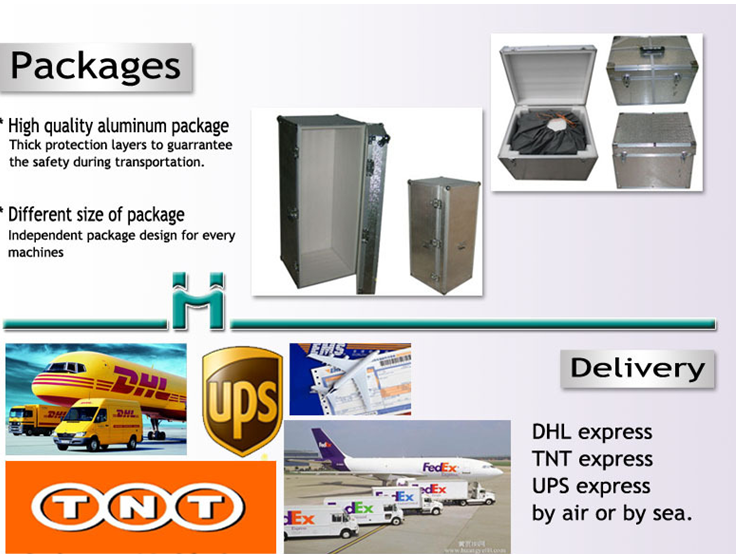 Our Services
After sales service:
1. Within one month, if the machine is of any big fails, we will send you a new machine.
2. Within one year, if you send back the equipment for repair, we will be responsible for the repair, including the changes of accessories; both of them are free of charge.
3. After two years, we offer to repair the machine, but we require for the cost of the changed parts, not for manual cost.
4. If the buyer has any questions from our technical department, we can supply on-line service.
With Customers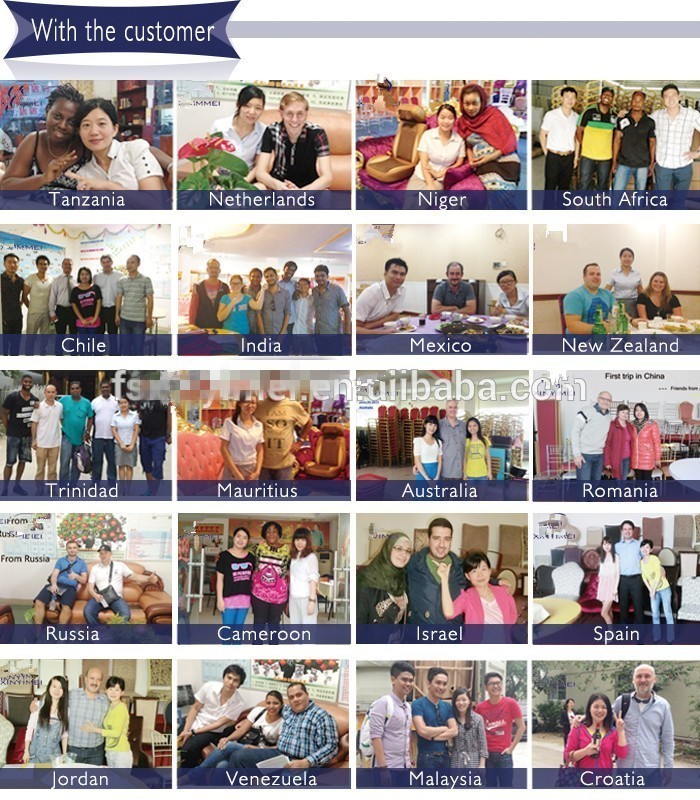 FAQ
Clients focus on following questions,
A, what Certificate your products have?
(a.1) ISO 13485
ISO 13485 is an international approval for recognizing the Quality&Management system of Professional Medical manufacturer.
(a.2) CE 1023
Our equipment have got CE 1023 medical approval. Client of most countries can get import permission with CE1023.
(a.3) SFDA
The exportation of our products is not restricted.
B, If your company offer ODM/OEM, any cost?
Our company is one of the leading manufacturers in China and could offer OEM/ODM without any design charge.
C, What's your Warranty condition?
Our company could offer 1~2 year free warranty for inconsumable parts.
Our company offer lifetime maintenance and support.
D, If your company offer Training?
Our company offer training by three ways: Manual, video, one-line; we welcome your visit to our company for further training.