beauty & personal care pumice stone
1.Material: natural pumice stone
2.Color: pink
3.Thickness:2.4cm
4.Good dead skin remover
products details :
1. Eco-friendly, natural, and sanitize
2. Good design, cute feet shaped pumice stone
3. Practical and durable foot care scrubber cleaner
4. Promote blood circulation
5. Effectively remover the dead skin,Make skin smooth and natural, feel comfortable Product Details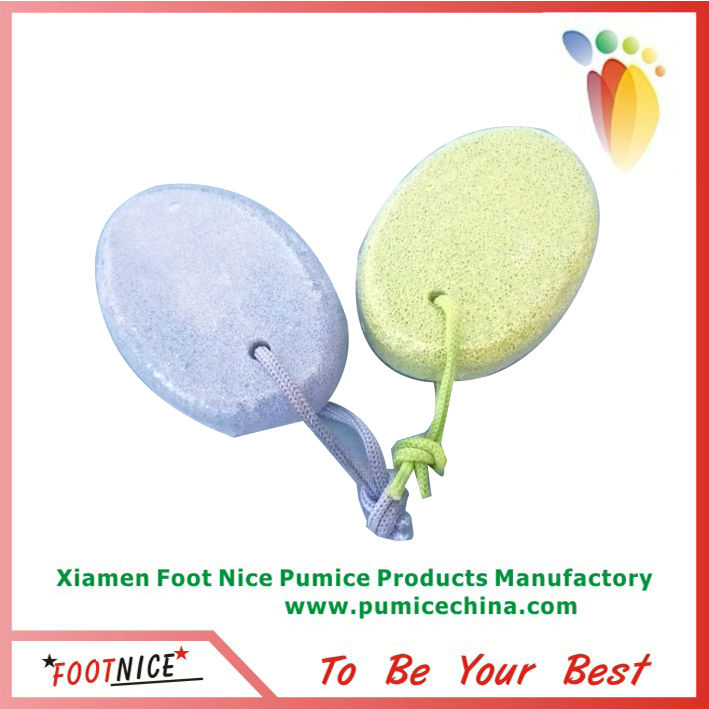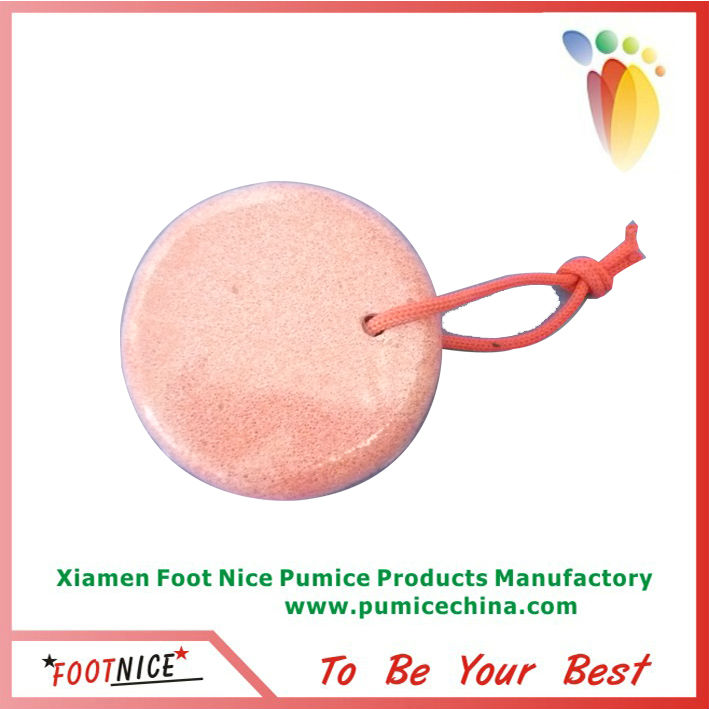 How to Use a Pumice Stone
To use a pumice stone properly, it's best to start with clean skin that has been softened by soaking in warm water. You can use a pumice stone on wet or dry skin, but wet tends to work best. Use a soft, circular motion to gently buff away the dry skin. Rinse the area to remove the dead skin once you're finished with the pumice. Apply a little lotion to help hydrate the area and prevent aggravating dry skin.
If you have calluses or other areas with a build-up of dry skin, do not try to remove it all in one day. Use the pumice stone over several days or weeks, gently buffing away the skin a little each day. Never apply heavy pressure to the pumice, or you'll end up buffing away healthy skin as well as dead. This can cause sores, open wounds and possible infection.
How to Use a Pumice Stone During a Pedicure
If you're giving yourself a pedicure, try using your pumice stone for truly rejuvenated feet. Wash and soak your feet, use the pumice stone, then rinse and dry your feet off. Now you're ready to do your toenail shaping, lotion application and nail painting. Never use a pumice stone around painted nails, as it will most certainly cause scratches.
About us
a) We are reliable professional pumice factory with many years experience.
b) We master the production from raw material to logistic.
c) We could provide different shape pumice stones and accept customized.
d) All of the pumice products with best quality, competitive price.
e) OEM and ODM are acceptable.
f) Timely delivery is our merits.
g) Superior service also will be provided at all the time.